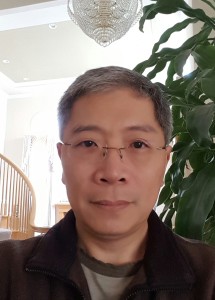 Forest Grace (pen name) is a physician who practices internal medicine and acupuncture under his official name, Stephen E. Ling, M.D. He lives with his wife and their two children in the South Bay Area of northern California (The Silicon Valley). He studies comparative religion passionately as a hobby, focusing on practical spirituality. His interest in religion began when life situations obligated him to grow up through four very different cultures across three continents. He has further expanded that interest through thirty years of privilege treating an ethnically varied population of patients who have come to the valley from all over the world. His other hobbies include Tai Chi, classical music, and hiking.
He wrote his first book, God Is An Illusion: To Live Is To Experience, for two purposes. One is for spiritual edification for those interested in the art of living. The other is to present commonality among all the major religions (wisdom traditions) of the world. In today's world of globalization, with potential clashes of cultures, it is his hope that such commonality can help the world better accept itself, with all its cultural diversities.
His second book, Games of Mass Delusions: The origin of religions, ideologies, and their resulting conflicts, was written mainly for the purpose of reducing world conflicts. It distinguishes spirituality from religiosity. The former is universal across religions and real. The latter is highly varied across religions according to features that resemble game play, and it is fake. The world's major religiosities, ideologies, and their resulting conflicts are all games that are becoming increasingly dangerous to our species. He hopes that people will soon start divorcing themselves from these games.